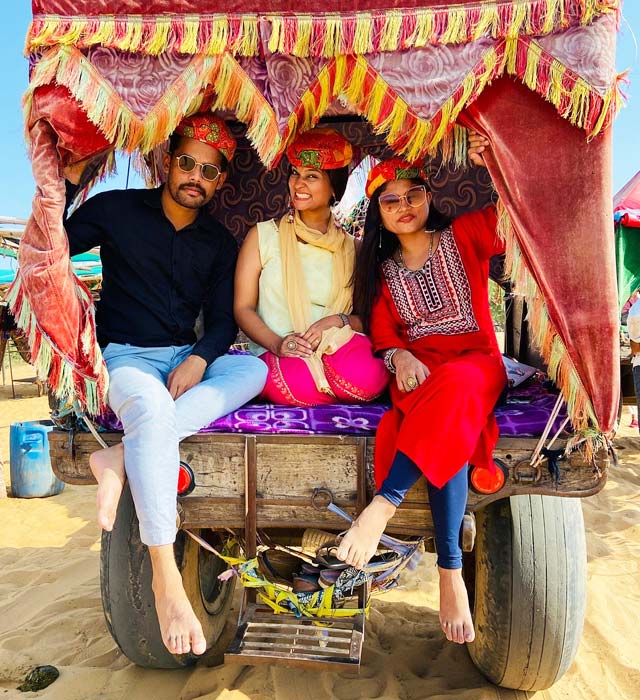 About us
UNFORGETTABLE RAJASTHAN TRAVEL EXPERIENCES.
Explore the enchanting wonders of Rajasthan with Golden Triangle Holidays, your trusted travel partner in Jaipur. Boasting over a decade of experience, we take pride in our team of knowledgeable travel experts dedicated to curating authentic and personalized itineraries. Our services encompass reliable transportation, comfortable accommodations, insightful tour guides, and engaging activities, ensuring a seamless and enjoyable travel experience.
By collaborating with respected local businesses, we guarantee the quality of your journey. Our commitment to excellence stems from a desire to make every Rajasthan trip unforgettable. Trust us for a safe and enriching adventure through the vibrant landscapes and diverse cultural heritage of this incredible region. Choose Golden Triangle Holidays for a genuine and memorable exploration of Rajasthan's treasures.
WHY CHOOSE US?
BENEFITS OF CHOOSING US.
Golden Triangle Holidays is a specialized tour operator that provides personalized tours with expert guides, reliable partners, and a focus on Rajasthan's unique culture and landscapes.
Specialization
Discover Rajasthan's rich culture, history, and landscapes with Golden Triangle Holidays.
Customization
Customize your Rajasthan tour with tailored packages for independent or group travel.
Expertise
Golden Triangle Holidays: Insights, guidance for enriched Rajasthan journeys.
Range of options
Golden Triangle Holidays: Varied, budget-friendly transport enhances Rajasthan journey.
Customer service
Golden Triangle Holidays excels in service, earning praise for memorable Rajasthan trips.
Local connections
Unlocking Rajasthan's exclusives: local ties, offbeat locations, Golden Triangle Holidays.
Expert guides
Golden Triangle Holidays: Expert guides enrich travel with in-depth Rajasthan knowledge.
Reliable Partners
Golden Triangle Holidays partners with locals for seamless lodging, transport, activities.
Testimonials
What Client Say's
Client reviews on Rajasthan tours can be found on the websites or social media pages of the tour providers, providing insights into the quality of their services and customer experiences.
Great experience booking a taxi for Jaipur tour! Professional driver Malik made it enjoyable. Amazing block prints, shopping, and monuments. Happy with the service, will recommend to friends. Thank you!
Exceptional drivers with local expertise, professionalism, and friendly service made our travel delightful. Highly recommend for your next trip. Thank you for the excellent experience!
Exceptional driver! Seamless Jaipur to Ranthambore to Agra journey. Flexible booking and adaptive transportation tailored to our needs. Thank you for a fantastic experience!